Empowerment - Foster individual self-discovery and self-esteem. Validate trying, taking healthy risks, and listening to inner truths.
Hello blog world! Welcome to my little corner of cyberspace. I have decided to participate in a couple of Blog hops as well as doing my planned Friday Fragment post today so I am going to treat this like a big old open house! It is National Hug Holiday so I do hope you don't mind if I get all cozy and greet you with a hug. It is also the birthday of the Franklin Stove and is The Great Barrier Reef Discovery day but I will not be giving away any fish cooked or otherwise.
If you are new to this blog I would suggest you check out these posts to see if this is the kind of blog you might be interested in following.
Everyday Bliss
because I am celebrating my 300th post over there. This is my 16th over here. Yep I am a pretty new blog over here and even though I've had a blog before I'm still working out a bunch of stuff.
I've decided to start my own meme (join me tomorrow for
Then and Now
!) and I want to participate in others which is something I really haven't done much over at Everyday Bliss but I haven't quite figured out the right balance of things. I'm going to try out writing two "meaty on topic " posts a week and then for two-three additional posts I'll play around with the memes and games until I strike some sort of good balance. I already love Wordless Wednesday and Friday Fragments so do expect to see more of those!
The Sweetie has been out of town on business this week so The Girl has decided that I am the Daddy, she is the Mommy and one of her stuffed animals gets to be the baby. Also when Daddy calls to talk with us he gets to be an itty bitty baby as well. If I slip and call him Sweetie she gets mad. "
I'm your Sweetie, that's an itty bitty baby!
" She sits in the Mommy chair for meals and I need to sit in the Daddy chair. I'm kind of wondering if she is going to make Daddy sit in her little chair when he comes home or if he will get to reclaim his old role.
Tonight I was asking Sweets what she wanted to drink and she said "
Hmm, milk juice... I don't know. I like all the drinks but I usually don't like beer.
" I LOVE it when she says things like that. I always wonder where does she go to
usually
get beer? For the record she settled on milk. Cold milk because that is what Mommy's drink. Note when she isn't playing this game she much prefers her milk warm.
I picked Empowerment as a good companion virtue to the
Moxie
we are studying over on Everyday Bliss and my conclusion so far is that my girl is well on her way to full blown moxie and her mother could learn a thing or two from her. She always speaks her mind and is clear about her wishes. She is kind yet forceful and will not be pushed around. Who knew that I would want to be my three year old when I grow up?!
Alrighty I guess 'll wrap things up now. As I mentioned I am participating in today's Friday Fragment
brought to us byMrs. 4444 over at her blog
Half Past Kissin' Time
- do stop by to peruse some other fun fragmenty things.
I'm also going to check out two little blog hops! Click on the buttons to join the fun! I am going to be away from my computer for a big part of Friday and Saturday but I promise I'll stop by every visitors blog by Monday so please don't be shy about leaving comments or following me if you like what you see!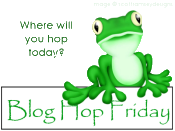 Have a great weekend everyone!
Next Post: Saturday Then and Now
My Thirteen Virtues of Great Parenting are:
Fun, Discipline, Creativity, Love, Wonder, Listening, Curiosity,
Compassion, Trust, Acceptance, Empowerment, Humility and Flexibility